Albert Lea Periodontal Solutions
Periodontal Solutions In Albert Lea, MN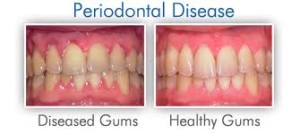 Do You Experience A Gum Condition?
A healthy smile is rooted in healthy gums. Whether you've been identified with gum illness or have experienced signs such as bleeding gums, loosened teeth, "flappy" gums, or gapped teeth, a consultation with Dr. Vu is an essential to come in reclaiming your oral wellness.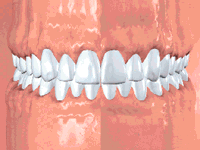 What Does Peridontal Mean?
The term "periodontal" essentially implies "around the tooth". The periodontium contains the gum tissues that surround the teeth and the hardening jawbone that supports the teeth securely in place. Along with these tissues, there is also a thin layer of cells present on the tooth origins called cementum and a tendon which attaches the cementum to the bone. Gum diseases impact one or more of these periodontal cells.
What Is A Periodontal Illness?
There are lots of different conditions that influence the tooth-supporting frameworks; plaque-induced inflamed sores make up the huge majority of periodontal illness. They have actually traditionally been split in to 2 categories – gingivitis and periodontitis. However, it could have an effect on one tooth or numerous teeth.
What is Gingivitis?
Gingivitis is a reversible and a more light type of gum condition that affects only the gums. When the gum destruction has gotten to the underlying bone, the health condition has actually advanced to the much more severe form of gum disease called periodontitis. As the condition advances, the pockets deepen and additional gum tissue and bone are ruined.
What is Peridontis?
Greater than one in three individuals over the age of 30 has a form of periodontal disease that has actually progressed beyond gingivitis. Nonetheless, because periodontal illness develops calmly and painlessly, the majority of folks do not even realize they have it. Tooth loss in grownups is a sign and must be taken very seriously. Studies have connected periodontal conditions to general health problems such as heart attack, stroke, diabetes, breathing conditions, and preterm low birth weight childbirths.
The main cause of gum illness is germs discovered in plaque, a sticky; film that frequently forms on your teeth. However, other factors can likewise affect your gum wellness:
• Smoking/tobacco usage.
• Genetic makeup.
• Puberty, maternity, and menopause in women.
• Tension.
• Clinching or Grinding Your Teeth.
• Diabetic issues.
• Poor Health and nutrition.
What Are The Signs Of A Periodontal Condition?
It is possible to have gum illness and have no caution indications due to the fact that signs may not happen until the disease is advanced. This is among the reasons why normal oral appointments, that include periodontal exams, are crucial. When warning signs exist, they might feature the following:
• Hemorrhaging gums– Gums ought to never bleed, even when you clean strongly or use dental floss.
• Loose teeth– Also created by bone loss or damaged periodontal fibers (fibers that sustain the tooth to the bone).
• Spacing starting between teeth– Sign of bone loss.
• Persistent bad breath– Created by germs in the mouth.
• Pus around the gums and teeth– An indication that there is an infection present.
• Regressing gums– Loss of gum around a tooth.
• Red and puffy gums– Gums must never be puffy or red.
• Tenderness or Soreness– Plaque, calculus (tartar), and microorganisms aggravate the gums and teeth.
How Are Periodontal Conditions Treated?
Treatment methods rely on the kind of condition present and just how far the disorder has actually progressed. If detected and dealt with in the early stages, Dr. Vu can use nonsurgical gum therapy. If periodontitis has advanced to the point where the gum pockets are considerable and deep amounts of bone are shed, medical treatment may be required.
Can You Get Rid Of It On Your Own?
No, good dental hygiene in the home is essential to assist keep periodontal condition from ending up being a lot more severe or persisting. However, home care alone, is often inadequate for controlling the bacterial infection in the gum line where your toothbrush, dental floss, and various other dental hygiene aides do not get to. As soon as the microorganisms have actually colonized below the gum line, specialized dental tools are needed for their removal.
What Nonsurgical Treatments Can Be Done?
Treatment is a regular dental cleaning in our Uptown Dental office with typical, healthy and balanced mouths to preserve health and wellness and prevent the initiation of dental illness. We can also administer help for mild gingivitis patients which do not have substantial calculus (tartar) developed on their gum line.
Scaling and origin cleaning of the origin appears to remove oral plaque buildup, calculus (tartar) and microbial poisons from deep periodontal pockets. Because of the complex makeup of the root appears listed below the gum line, scaling and root system cleaning is an additional treatment compared to a normal cleaning treatment.
Do Gum Diseases Recur?
Once gum health and wellness has actually been improved, periodontal upkeep is a specialized program. It is made to avoid periodontal illness from persisting in patients who have actually undertaken treatment for periodontitis or oral implant treatment. This ongoing stage of procedure will allow Dr. Vu and our hygienists to analyze your periodontal health and wellness and make certain the infection stays under control. Gum diseases are persistent illness, just like diabetes. Without mindful, ongoing therapy, gum illness could and often do recur.
What Are The Surgical Procedures?
Laser periodontal treatment is the first choice to standard gum surgical procedure. A specialized laser fiber is placed into the gum pocket to take out compromised cells and destroy the bacteria that create gum illness. The laser device procedure tries to secure the periodontal pocket and give a setting that could encourage the reattachment of the gum cells to the roots and the regrowth of bone.
Pocket decrease surgical procedure would be the next step. It is referred to as flap surgical treatment or bony surgical procedure, it is a medical procedure.
What If the Bone and Gum Tissues Have Been Destroyed?
When the bone and gum tissues have actually been destroyed, tissue regeneration needs to be carried out. These treatments motivate the regrowth of bone and/or gum cells by using soft and challenging tissue grafts.
What If Teeth Are Lost Due To Gum Disease?
Oral implants are an excellent therapy when a tooth or teeth have actually been lost due to gum disease. When the bone has actually bound to the prosthetic teeth roots, Dr. Vu will place a crown to finish with a substitute tooth.
How Can Periodontal Diseases be Avoided?
The ideal way to prevent gum diseases and tooth decay is extensive brushing and flossing every day. Normal dental visits that include a gum examination are vital to discovering changes in your periodontal health and wellness. It also eliminates the hard tartar in locations that your tooth brush and floss may have missed. If you have actually had any kind of form of gum condition or a high incidence of cavities in the past, you might require professional upkeep more often.