Albert Lea Anxiety Free Dentistry
Dental Phobia
You Can Overcome Your Worries and Smile Again With Assurance
It's typical for clients to be anxious concerning oral procedures compared to being completely comfy with it. We know that placing your mouth at other people's mercy is a taxing task. Patients that actually had horrible experiences in the past with other dentists tend to anticipate the worst.
What Should Your Dental Treatment Be Like?
Take a step back from these fears and consider exactly what your dental treatment should be like. It doesn't need to be anything other than relaxing! With a couple of steps, you'll be ready for your following procedure and encounter considerably less stress and anxiety concerning your procedure.
• Be truthful with the office personnel. Dental anxiety is extremely common. Permit us understand exactly what bothers you to ensure that we could provide options to make your visit as comfortable as feasible.
• Use music. This assists and is a wonderful interruption to loosen up people. Numerous people bring their preferred songs and headphones to assist them unwind.
• Try sedation. There are various types of sedation options available, varying from easy laughing gas (giggling gas) to dental tranquilizers. 
When Should You Consider Sedation For Dental Care?
You are worthy of a healthy and amazing smile. Putting off small repairs and regular examinations can cause the requirement for far more intrusion therapy. Sedation dentistry could enable you to easily obtain the treatment you require if you have stayed clear of therapy due to the fact that you object to dental visits. Sedation dental care is perfect for people that have:
• A higher degree of worry or stress and anxiety.
• Experienced previous terrible dental experiences.
• Trouble feeling numbed.
• An overactive gag reflex.
• Really sensitive teeth.
• Complicated oral problems.
• The demand to press numerous treatments into a restricted time period.
• Terrified of needles and shots.
• A solid disapproval of the sounds, smells and taste related to oral care.
• TMJ-related troubles where it is uneasy to open their mouth for extensive durations.
What Types Of Dental Sedation Are Available At Uptown Dental?
There are two typical types of sedation: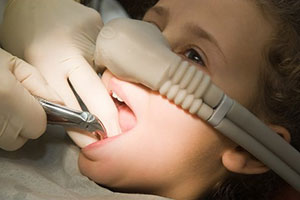 1. Pictured on the left is inhalation sedation like as nitrous oxide (also called laughing gas or happy gas). Usually local anesthetic (also known as Novocaine) is provided with this to avoid any pain.
2. Oral sedation, which includes tablets or fluid taken through the mouth. The medicine enables clients to enter a state of total leisure throughout a procedure. Normally, clients receive a treatment of neighborhood anesthetic.
If you select oral, a liable buddy must accompany you to and from the check out. At the completion of the dental procedures, you will certainly be enabled to bounce back from the impacts of the sedation just before leaving the office with a buddy or family member.
What is Sleep Dentistry?
Sedation dentistry has additionally been referred to as sleep dentistry, this terms is unreliable. Patients will certainly feel really drowsy throughout the procedure and will certainly not remember the majority of their time in the dental chair. You are really awake throughout the therapy process.
Sedation dental care describes the approaches utilized by dental professionals to manage patient discomfort and anxiousness while at the exact same time enabling the client to react to bodily stimulation and spoken command.