Albert Lea Cosmetic Dentistry
Cosmetic Dentist In Albert Lea, MN
Is The Perfect Smile Possible?
Have you ever wanted to change your smile? Cosmetic dentistry involves solutions is more than just tooth whitening or veneers. It could boost the appearance of your teeth, face and smile.
What Is Cosmetic Dentistry?
From refined changes to significant repairs, Uptown Dental can perform a variety of procedures to boost your smile. There are many methods and options to manage teeth that are stained, cracked, misshapen or missing.  Cosmetic dentist such as Dr. Hung Vu can reshape your teeth, correct imperfections, restore used or short teeth, or modify the length of your teeth.
These enhancements are not always just cosmetic. They can not only fix oral problems but also your bite.
How is A Brand-New Smile Created?
To create a new smile, your input and viewpoint are the most vital aspects. You can bring images from publications, and we can incorporate them in to your smile design. Just before we begin making your brand-new smile, an initial analysis wax-up will certainly be done, to show you the end outcome. This way, you could make changes in the layout just before any kind of work is done. From this design, temporaries can be made. Just before permanent renovations are done, you will be able to see just what your teeth will certainly look like. When the projected smile design is accepted by you, veneers or crowns can be made using the form, dimension, and color of your teeth.
Smile Makeovers: Smile makeovers include a thorough analysis of your smile esthetics in order to improve its in general look. Generally several aesthetic dental care procedures, such as dental veneers, oral implants, gingival sculpting and teeth lightening, will be required for a number of teeth in both the upper and reduced arcs in order to attain the look you wish.
Teeth Whitening: Teeth Whitening is the most popular aesthetic dental care treatment. Teeth are commonly discolored from cigarette smoking, food, drink (coffee, herbal tea or red wine) or poor oral hygiene. Whitening the teeth could boost the look of your smile.
Dental Implants: Dental implants are fabricated tooth root system replacements that are utilized as a part of prosthetic (fabricated replacement) dental care in order to compensate for missing teeth. Typically the result is not simply an improved smile, but a more youthful appearance. This is because missing teeth trigger the face to making you look older.
Inlays/Onlays:  Offer a cosmetic padding where teeth are damaged with such things as tooth decay. They are made in a dental laboratory from composite products such as porcelain. They are matched and then adhesively adhered. 
Composite Bonding: Unsightly teeth due to teeth that have rotted, broken, tarnished or chipped.  Composite dental material which looks like enamel and mixes invisibly with the rest of the surrounding tooth structure is formed and contoured. A high-intensity light shines on it until it is hardened into place. The result is a restoration that mixes invisibly with the rest of your organic teeth to create a healthy, intense smile.
Dental Veneers: Composite or porcelain laminates that are adhesively bonded to the area of a tooth to fix and repair fractures and chips or intense tooth staining. Veneers can also fix gaps in your teeth or if you have not had success with teeth lightening.
Some Other Aesthetic Solutions Carried Out At Uptown Dental Are:
• Braces
• Laser Device Gum Contouring.
• Gum Grafting.
• Lumineers.
• Botox.
• Juvederm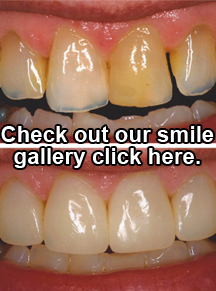 Full Mouth Reconstruction: While a smile makeover to improve the esthetic appearance of your smile, Dr. Vu may feel that there is a need to remedy functional problems with your bite, muscles, teeth and bone framework. If you need complete mouth reconstruction, the materials offered today make it feasible to offer you with resilient, functional and clinically sound procedures that also look organic.
Free Consultation: Aesthetic dentistry provides several options for folks that are miserable with their smile. If you are among these people, we urge you to call Uptown Dental at 507-377-5033 to set up a free consultation. The perfect smile you have always wanted is just a few dental visits away.
You'll never be sorry for picking us!