About Us | Uptown Dental In Albert Lea, MN
Complete Dental Care WIth A Gentle Touch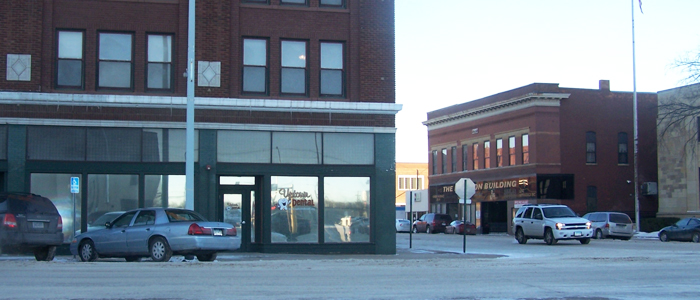 A Fresh New Approach To Dental Healthcare!
Our fresh new approach to dental healthcare is focused on customized care and service for your comfort and well-being. The Uptown Dental professional team welcomes patients of all ages and delivers outstanding care. Our practice is devoted to enhancing and restoring your smile.
We welcome your calls and make every effort possible to see you as soon as possible so we can provide the immediate care if needed.
Positive Experience
Our entire team's concern is to provide you with excellent personalized service and care. We treat each patient as a separate individual and build a foundation of trust. We feel we can make a difference in providing a positive experience that is relaxed.
Dr. Hung T. Vu is a highly trained dentist in Albert Lea, MN. Our entire team always stays abreast of the latest recommendations and changes within our profession.
Your health is our #1 concern. We try to get you into our office as soon as possible whenever there is an oral health concern. We go the extra mile in examining your overall health. We give you a reason to smile!
Advanced Dental Training & Skills
Uptown Dental team has continuing education and the staff is constantly being trained in the latest technologies and techniques available in dentistry. As members of various dental associations (listed below) we always stay abreast of the latest recommendations and changes within our profession.
Education & Prevention
The Uptown Dental team believes that education and preventative care are the keys to optimal dental health. We are concerned about your health as well as your perfect smile. This is why it is important to update us on any health concerns and medication changes.
Clean & Uncompromising Safety
Infection control at Uptown Dental is very important to us. To protect our patients and staff, we maintain the highest standards of excellence in personalized dental care that is recommended by the American Dental Association (ADA), Center for Diseases Control (CDC), and the Occupational Safety and Health Administration (OSHA) for sterilization and cross contamination.
Personalized Treatment
We believe that the highest requirement of quality dental treatment is what each client is entitled to. We create a comprehensive treatment plan after a cautious assessment and exam. If and when an emergency situation develops, we strive to see you as soon as possible so we could give the immediate treatment needed.